"The simultaneist poem teaches a sense of the merry-go-round of all things; while Herr Schulze reads his paper, the Balkan Express crosses the bridge at Nish; a pig squeals in Butcher Nuttke's cellar."
Richard Huelsenbeck, "First German Dada Manifesto", Berlin 1918
I've been working on Das Anatomische Theater: Simultaneous Games in the 20th Century (DAT) for the last 15 years. I started with the drawings in early 90's which resulted with a interactive CD-Rom (with Radmila Roczkov), exhibitions (160 artworks) and the
book
(394pages).
Preface by János Kurdy Fehér
.
With the co-operation of the
City of Pécs European Capital of Culture 2010
, the Hungarian and the
Slovenian Ministries of Culture
, the book of Milorad Krstic's Das Anatomische Theater: Simultaneous Games in the 20th Century has been published by Roczkov Studio Budapest and Forum Ljubljana. The topical subject matter of the work, its unique and unmistakable style, its media-attracting and communicable worldview, the international acclaim the artist has earned so far all predestine DAT as a contemporary Hungarian art project to appear on the international art scene. Its appearance would also be capable of drawing international professional and artistic interest to contemporary Hungarian art.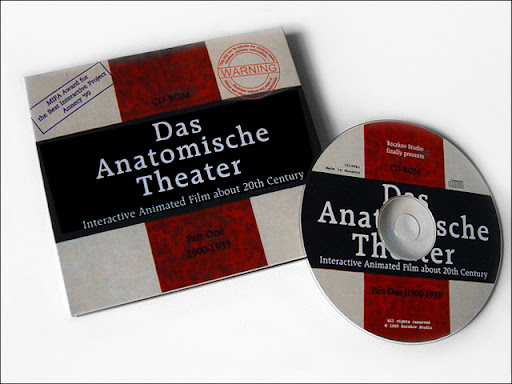 This
CD-ROM
is edited (written, painted, filmed, played in music) subjectively, with humor and artistic sensitivity, about our just finishing century, with the means of the just beginning 21st century. Art, education, remembrance or the exploitation of the technical possibilities of the information society? All of these at the same time.




an exhibition:
Das Anatomische Theater
Műcsarnok, Kunsthalle Budapest,
11 December 2011 - 08 January 2012
Galerija SKUC,
Ljubljana - November 2006
Körzőgyár Geléria
, Budapest- March 2007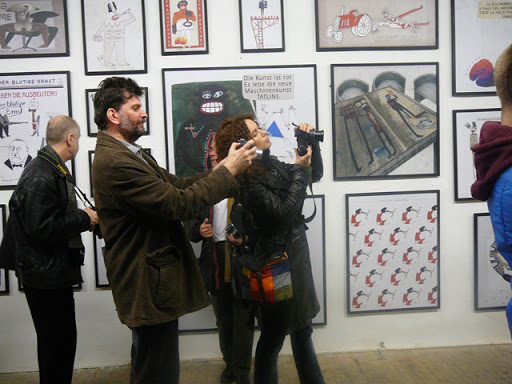 Likovni Salon,
Celje, Slovenia- November 2007